| | |
| --- | --- |
| | |
| | |
| | |
| | |
| | |
| The Compressive Strength (MIL-STD-401) | |
| | |
| Absorption Coefficient AS | |
| Sound Insulation Coefficient (ISO717-RW) | |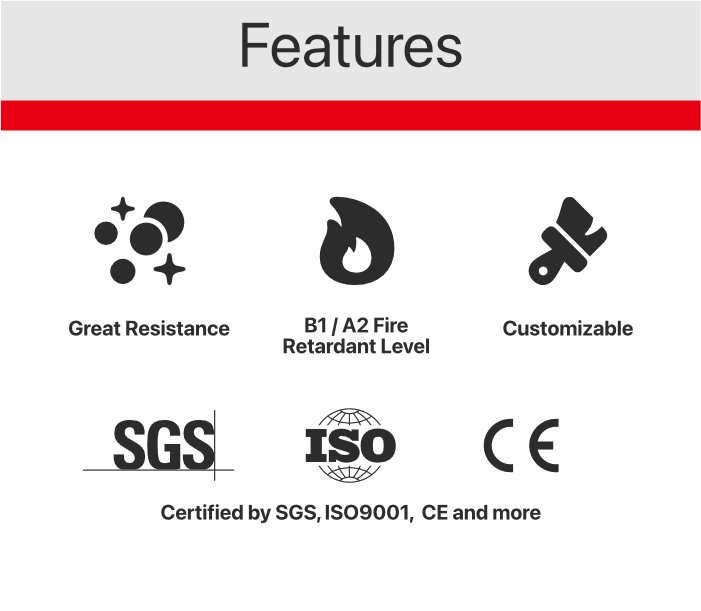 Rucobond Aluminum Honeycomb Panel offers a range of advantages. Its lightweight design makes it easy to handle and process, and it boasts exceptional resistance to weather, corrosion, and pollutants. With outstanding fireproof properties and excellent performance in cold conditions, this panel is highly versatile. It can also be coated in a variety of colors to suit different applications. Moreover, it has impressive impact resistance and superior peeling strength, ensuring that it is easy to maintain over time. The quality of this product is guaranteed by a range of certification authorities, including ISO9001, SGS, CE, ASTM, and others.
The Aluminum Honeycomb Panel we produce offers a variety of color and surface style options, such as Matt Solid Color Style, Glossy Solid Color Style, Brushed Metal Style, Mirror Style, Granite Style, and Wooden Style. We provide tailored customization to meet the unique requirements of our clients. For further information on our available options or to discuss creating a bespoke panel design, please do not hesitate to contact us.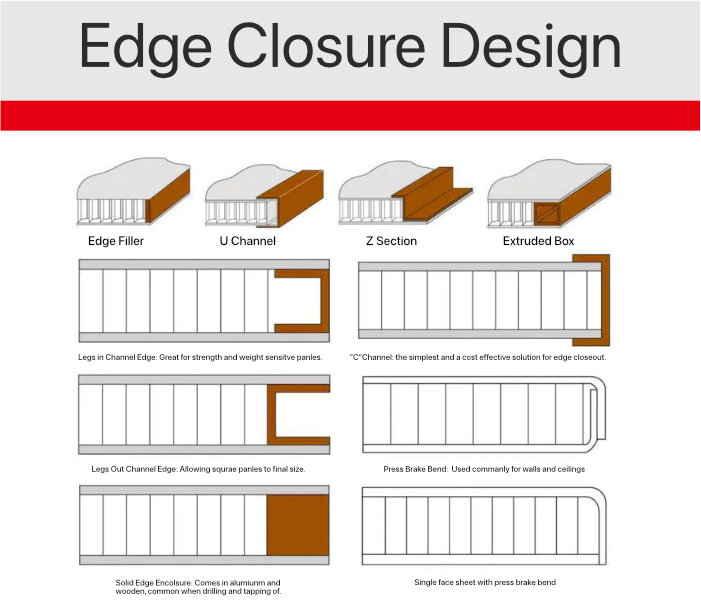 Our Aluminum Honeycomb Panel is comprised of two aluminum metal plates sandwiching a core panel made of all-aluminum honeycomb structure arranged in a honeycomb pattern. The thickness of the panels can be customized to meet specific project requirements.
We also provide multiple Edge Closure options to ensure that our panels are suitable for a range of engineering needs.
The surface style of the panels can be customized with either a PE or PVDF coating. In the construction industry, the PE coating is suitable for indoor decoration, while the PVDF coating is ideal for outdoor decoration.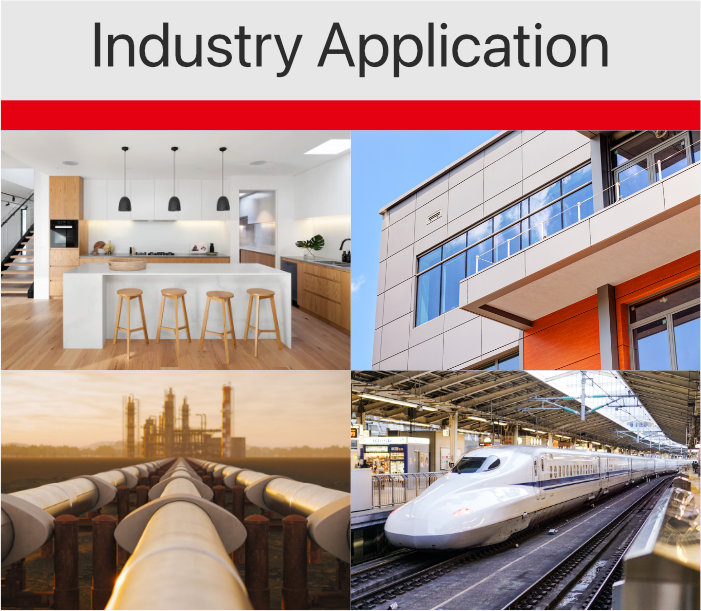 Aluminum Honeycomb Panels have a wide range of applications. They are widely used in the construction industry for exterior cladding, interior decoration and signage. With the excellent properties of this material with sandwich construction, it makes them a popular choice for various architectural and decorative applications. In addition to the construction industry, Aluminum Honeycomb Panels are also used in the transportation, advertising and industrial sectors.