Revealing Visions into Reality: A Client's Journey with Rucobond Aluminum Composite Panels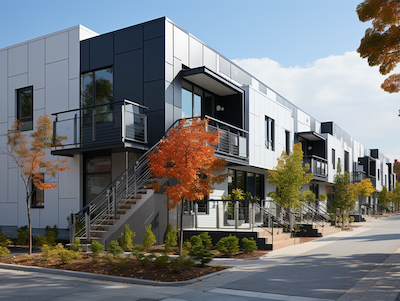 Nestled amidst the architectural wonders of Manila, Philippines, a prominent construction firm was on a quest to overcome a formidable challenge. Entrusted with the creation of a cutting-edge commercial edifice, they were in pursuit of a blend of aesthetic appeal, enduring resilience, and environmental sustainability. This pursuit led them to the doors of Rucobond Aluminum Composite Panel Co., Ltd., a beacon of innovation and quality, headquartered in Guangzhou, China, since 2013.
With aspirations to leave an indelible mark on the competitive Philippine landscape, the client turned to Rucobond for our specialized range of Aluminum Composite Panels (ACP), Aluminum Honeycomb Panels, and tailor-made Aluminum Veneers. Our esteemed reputation, fortified by prestigious certifications such as SGS, CE, and ISO, aligned seamlessly with their ambition to craft a structural masterpiece.
Tailoring solutions to the client's distinct needs, we proposed our versatile Solid Panels and Mirror Panels, celebrated for their reflective elegance and robustness. To infuse an element of luxury and refinement, our Brushed Silver and Brushed Gold Panels were incorporated into the building's exterior design.
This endeavor epitomized Rucobond's unwavering commitment to quality and inventive thinking. Our acclaimed products, synonymous with superior quality, strategic marketing, and dependable after-sales service, harmonized with the client's vision, addressing the intricate balance between aesthetic allure and structural durability. The outcome was a striking, resilient edifice, emblematic of architectural excellence in Manila.
This collaborative experience underscored the burgeoning demand for Rucobond's products across diverse geographies, including Europe, Southeast Asia, Saudi Arabia, and the United States. It highlighted our steadfast dedication to delivering unparalleled customer service, a cornerstone of our enduring success.
This successful partnership not only amplified Rucobond's footprint in the Southeast Asian domain but also reaffirmed our conviction in the transformative potential of our offerings. We remain steadfast in our mission to ensure our clientele experience exemplary service, cultivating enduring partnerships and mutual growth.